Administrator
Posts: 1037
Joined: Wed Oct 22, 2008 9:39 pm
Location: Windrock Park Trail Maintenance Supervisor
Where: Ride Royal Blue Campground.
When: March 15, 2014
Time: See Flyer Below
At the club meeting tonight it was decided that the next Windrock ATV Club ride would be at Royal Blue to ride with the Royal Blue Ranger's on their benefit ride. All times are Eastern. See Flyer below for details. Ride Royal Blue Campground is located at Exit 144 I-75 north of Knoxville. Go to Exit 144 from Knoxville, Turn right at Exit and go approx 4 miles. Campground is on the right.
A WMA Permit is required. TWRA Hunting/Fishing Combo with the Small Game stamp for $45 will get you all year on the WMA. Might be the best bargain because I see the club riding a few more times on Royal Blue/North Cumberland WMA this year. You only need One Permit per vehicle.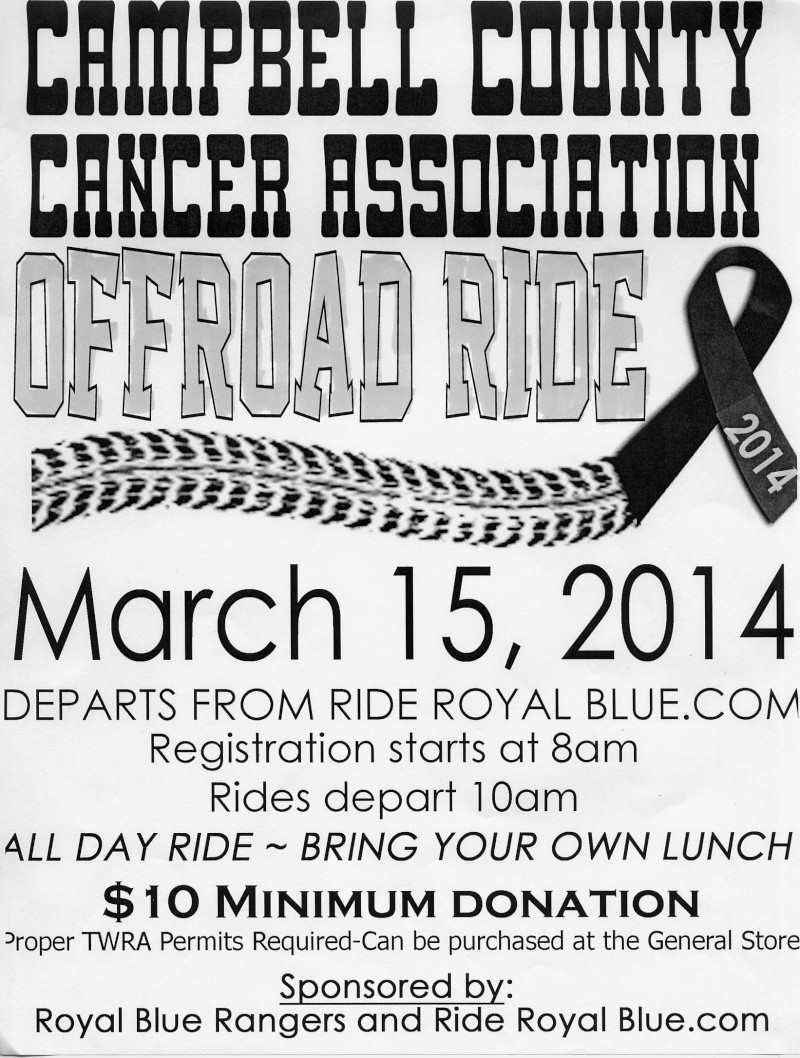 Trail Maintenance Supervisor Windrock Park Trails
former 2011-2012 Board of Directors/
Windrock ATV Club
former 2012-2017 Vice President/
Windrock ATV Club